In Silico Taste – Toxicological Study of Chlorfenvinphos, Dichlofluanid, Fonofos, or Methacrifos Partial Degradation Products
Keywords:
Chlorfenvinphos, Dichlofluanid, Fonofos, Methacrifos, hypothetical degradation
Abstract
Toxicity is important factor to human and environment and can be tested in lab and by computerized models. ProTox-II is in Silico method to assess safety of chemicals to minimize risk health threating to human and other living organisms in nature. Taste of material is another character can be calculated in Silico model like virtualtaste. Here, first attempt of using two computerized methods and hypothetical partial degradation products of four toxics materials used to control agricultural productivity was carried out to predicate taste and toxicity characters. LD50, Toxicity Class, organ and end point toxicities, Tox21-Nuclear receptor signaling and stress response pathways of Chlorfenvinphos, Dichlofluanid, Fonofos, and Methacrifos with their hypothetical degradation products were calculated. Hypothetical degradation products were a results of (C-C, C-O, C-N, C-S, C-P, P-O, P-S, or N-S) bond breakage. The hypothesized degradation chemicals showed that most of them were with sour taste and their toxicity were less class compared to the parent compound but not to non-toxic material (Class 6, LD50 more than 5000 mg/kg). Also, they were structurally toxics and could be interact with molecular cellular target resulting than parent compound if they presented in required concentration.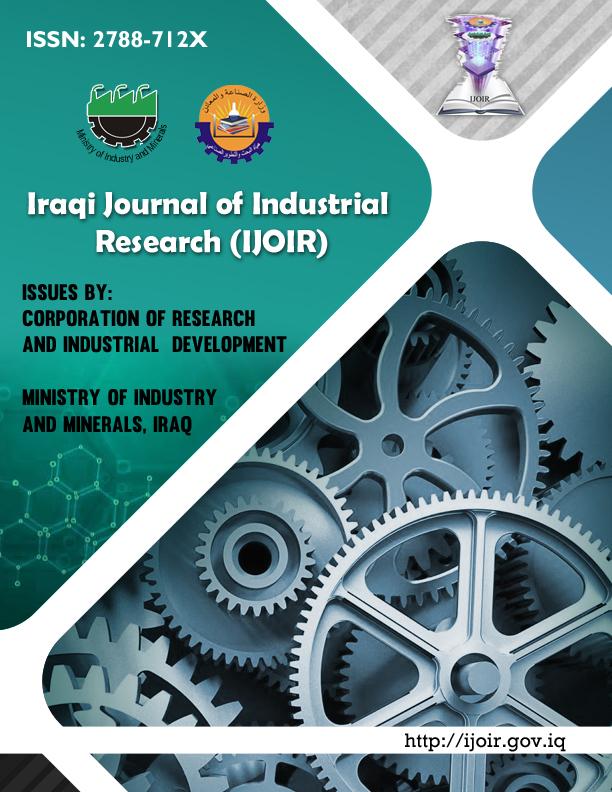 Downloads
How to Cite
Hammud, K. K. (2021). In Silico Taste – Toxicological Study of Chlorfenvinphos, Dichlofluanid, Fonofos, or Methacrifos Partial Degradation Products. Iraqi Journal of Industrial Research, 8(3), 127–135. https://doi.org/10.53523/ijoirVol8I3ID84
Section
Pharmaceutical & Food Section