Preparation of Sensitivity Test Antibiotic Discs Using Some Nanomaterials to Detect Resistance of Pseudomonas Aergenosa to Some Antibiotics
Keywords:
Bentonite nanoparticles, Biofilm bacteria, Bacteria resistance
Abstract
This study was conducted to synthesize bentonite nanoparticles and load them on different antibiotics to increase the effectiveness of the antibiotics or treat the resistance of Pseudomonas aeruginosa to some types of antibiotics in the laboratory. The biosynthesized bentonite nanoparticles were characterized by spectrophotometry and scanning electron microscopy. Their antibacterial activity against Pseudomonas aeruginosa was determined by the (muller-hinton) method of diffusion in plates compared with antibiotics using different concentrations of each ranging from 12.5-200 µg/ml. The results of this study showed that it is possible to synthesize bentonite nanoparticles in an easy and environmentally friendly manner, and the maximum absorption spectra of these nanoparticles were at 420 and 430 nm using a spectrophotometer. The scanning electron microscope analysis also showed that the average diameter of these particles was 26 nanometers, in addition to their high activity against bacteria.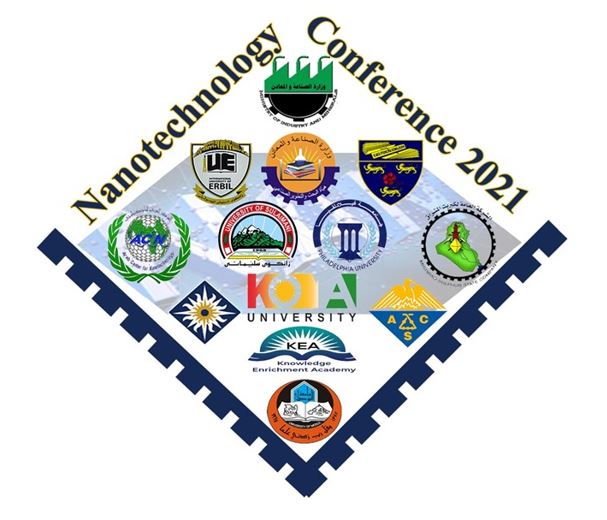 Downloads
How to Cite
Ghaneim, Z. J., Ismzil, M. M., Khalaf, I., Mustafa, J. F., Mahmood, S. A., & Abdulaa, A. M. (2021). Preparation of Sensitivity Test Antibiotic Discs Using Some Nanomaterials to Detect Resistance of Pseudomonas Aergenosa to Some Antibiotics. Iraqi Journal of Industrial Research, 8(2), 91–100. https://doi.org/10.53523/ijoirVol8I2ID95
Section
Pharmaceutical & Food Section