Screening of Antimicrobial Activity from Various Pharmaceutical Companies in Iraq
Keywords:
Antimicrobial, Antimicrobial resistance, Evaluation methods
Abstract
An antimicrobial is an agent that kills microorganisms or stops their growth. Antimicrobial can be classified according to their function, it may be a microbicidal which is an agent that kill microbes, while those that only prevent and stops their growth are named biostatic. Antimicrobial resistance (AMR) is the ability of a microbe to resist the effects of antimicrobial medication that once could successfully treat the microbe by killing or stop its growth. So with the resistance to the antibiotics becoming more and more common and worldwide resulting in need for screening the antimicrobial activity. So in this study we used an evaluation method which is used in many laboratories to screen the activity of antimicrobial agents obtained from a local company and a foreign company on standard microorganism which includes the following (Escherichia coli, staphylococcus aurous, Pseudomonas aeruginosa, Candida albicans) and pathogenic bacteria includes (Escherichia coli, staphylococcus aurous) which obtained from renal infections and tissue burns respectively.  In conclusion the results show that the antibiotic manufactured in the local company Al-Razi in Iraq gave better effectiveness than other foreign companies and the reason for this difference may due to the active chemicals used in manufacturing the antibiotic or due to the manufacturing method.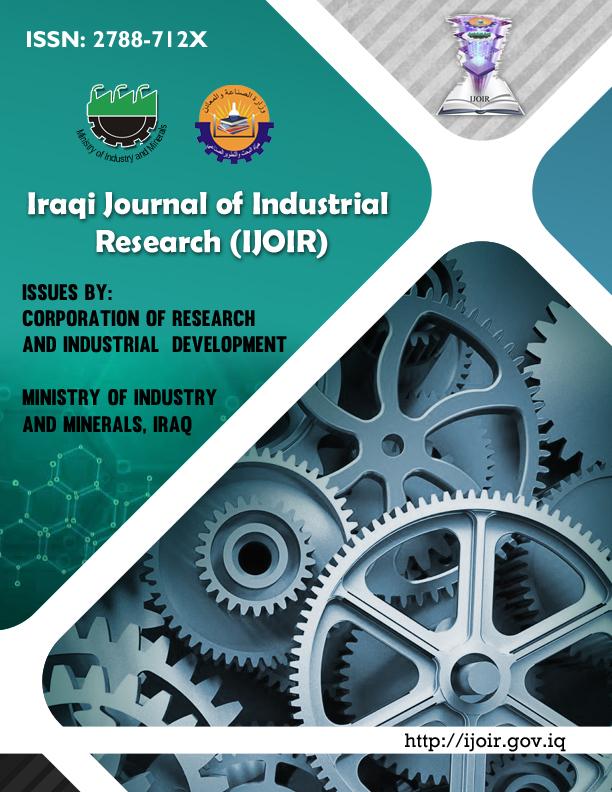 Downloads
How to Cite
Atallah, R. M., Al-Awadi, S. J., Kalaf, E. A., Ghaneim, Z. J., & Fahad, M. A. (2022). Screening of Antimicrobial Activity from Various Pharmaceutical Companies in Iraq. Iraqi Journal of Industrial Research, 9(3), 131–135. https://doi.org/10.53523/ijoirVol9I3ID246
Section
Pharmaceutical & Food Section
License
Copyright (c) 2022 Ruaa M. Atallah, Salwa J. Al-Awadi, Elham A. Kalaf, Zainab J. Ghaneim, Maan A. Fahad
This work is licensed under a Creative Commons Attribution 4.0 International License.