Durability Investigation of Sulfur and Traditional Concrete within Aggressive Environments
Keywords:
Durability, Sulfur Concrete, Aggressive Environment, Compressive Strength, Mass loss
Abstract
An experimental study was conducted to evaluate durability (compressive strength and mass loss%) in the modified sulfur concrete within aggressive environments. The modified sulfur concrete was prepared by adding recycled polymeric and filler materials that showed a noticeable enhancement for modified sulfur concrete characteristics. A durability comparison between modified sulfur concrete and traditional concrete was investigated at normal and aggressive environments (10% HCl and 3% NaCl). A cuboid shape with size (50 × 50 × 50mm) was used in this research to investigate the durability of both modified sulfur and traditional concrete. The modified sulfur concrete characteristics revealed high stable structure than traditional due to preventing a process of crystallization of sulfur that modified with polymer and fillers. The compressive strength was 10.87 – 22.5% increased for modified sulfur concrete compared to the traditional concrete at the normal environment. In the aggressive environments, the modified sulfur concrete illustrated high resistance strength compared to the traditional concrete. The comparison revealed a significant impact for 10% HCl and 3% NaCl on the traditional concrete. The compressive strength decreased between (88.78 – 96.17) % for traditional concrete compared to modified sulfur concrete in 10% HCl solution and (84.25 – 95.06) % in 3% NaCl solution. Furthermore, mass loss % of the modified sulfur concrete indicated high resistance compared to the traditional concrete in both 10% HCl and 3% NaCl solutions.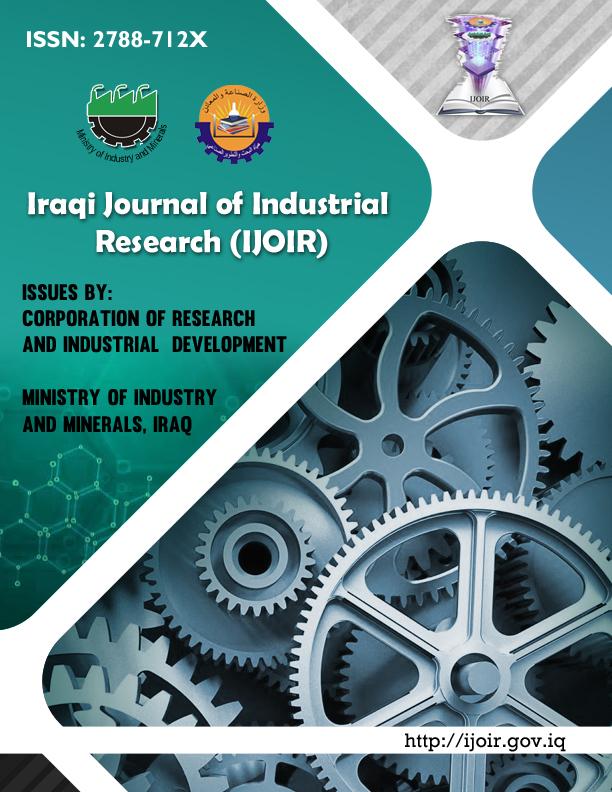 Downloads
How to Cite
Al-Ani, M. J., & Abdalameer, J. (2021). Durability Investigation of Sulfur and Traditional Concrete within Aggressive Environments. Iraqi Journal of Industrial Research, 8(3), 7–16. https://doi.org/10.53523/ijoirVol8I3ID96
Section
Engineering Section