Preparation of Nano Titanium Dioxide Using the Sol-Gel Method to Use in Friendly Environment Coatings
Keywords:
Local paint, Sol-gel, TiO2
Abstract
In this research, preparation of titanium dioxide nanomaterial (TiO2) using sol-gel method was achieved. 2.5 g weight of the titanium dioxide nanoparticles were added to the local paint using the casting method. Thin films were prepared by drop casting the paint onto the surface of pre-prepared samples, then several tests were carried out including adhesion test, hardness test (Shore B), brightness and whiteness, friction test, contact angle, and antibacterial activity. The nanomaterial at a percentage of 12% showed the best results when it was added to the paint. These results include adhesion strength, hardness strength, and exposing to weather conditions of temperature, and humidity. The adhesive strength increased when adding the nanomaterial from 112 to 139 before exposure to the weather and from 58 to 108 after exposure. The hardness also increased from 77.9 to 86.5 before exposure to the surrounding environment and from 94.2 to 96.8 after exposure. In addition, the paint with TiO2 nanoparticles exhibited antibacterial activity against two types of bacteria Escherichia coli (E. coli), staphylococcus aurous (S. aurous) and antifungal candida. Paint with TiO2 nanoparticles is more efficient as antibacterial agents with E. coli as compared with S. aurous and candida.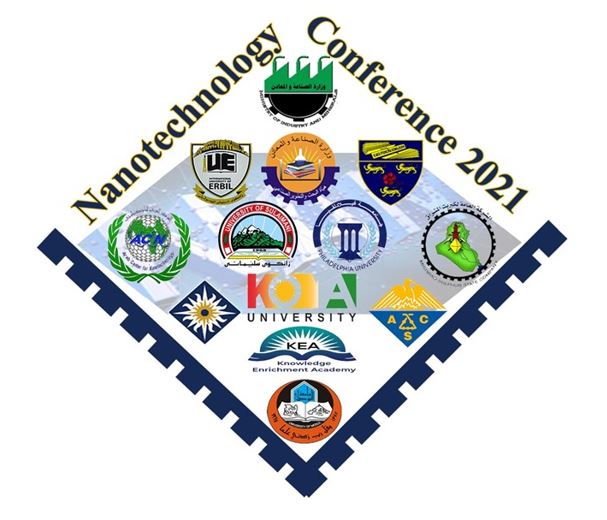 Downloads
How to Cite
Saleh, A. A., Abbas, Q. ., Ibraheim, S. ., Muhammed, I. ., Hameed, M. S., Lafta, R. A. A., Dawood, S. G., & Mazan, B. (2021). Preparation of Nano Titanium Dioxide Using the Sol-Gel Method to Use in Friendly Environment Coatings. Iraqi Journal of Industrial Research, 8(2), 21–27. https://doi.org/10.53523/ijoirVol8I2ID60
Section
Applied Science Section