Preparation of Pharmaceutical Formula of Rafoxanide and Levamisole 6% Suspension as Pilot Production
Keywords:
Rafoxanide, Levamisole, Liver fluke, Suspension
Abstract
A 100 litter of pharmaceutical formula of veterinary drug Rafoxanide and Levamisole with 6% suspension as pilot production was prepared. The formula contains two active ingredients with a broad spectrum anthelmintic activity. Rafoxanide belong belongs to salicylanilide group used for treatment and control of mature and immature liver flukes in cattle, sheep and goats. Levamisole belongs to Bezimidazole compounds and is active against gastrointestinal worms and against lung worms in cattle, sheep and goats. The drug formula is a white color suspension prepared according to scientific literature. Information was collected for all substances in the formulation for active ingredient ingredients and additives. The chemical assay was carried out on the active ingredients and the final formula and the results showed that they conform to the constitutional specifications. The results of the chemical assay of Rafoxanide (102.7%) and levamisole (101%) were found to be within the approved constitutional limits (90-110%) with the adoption of the results of stability study at temperatures (40, 50, 60 °C). The stability of the pharmaceutical formula was observed within the permissible constitutional limits.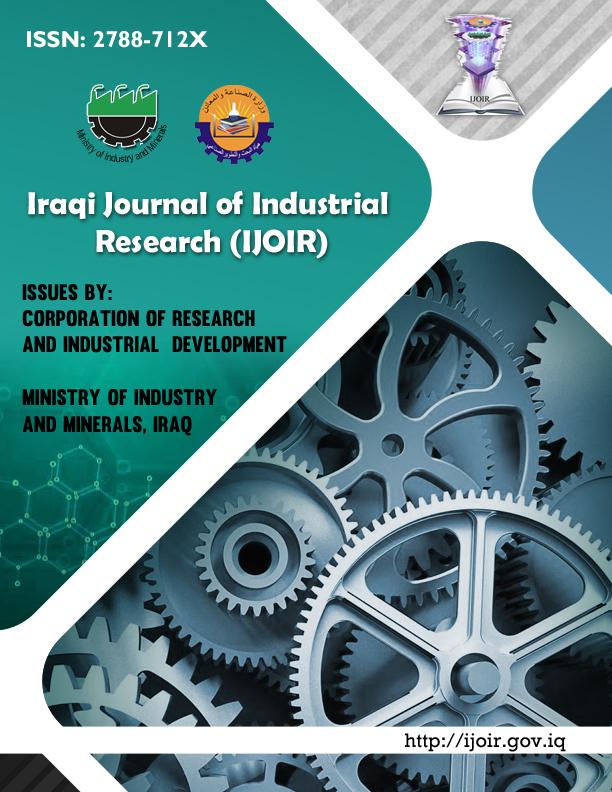 Downloads
How to Cite
Abbas, A. J., Issa, A., Abas, D., Jasim, N., Mohammed, L., & Abdul-latif, B. (2021). Preparation of Pharmaceutical Formula of Rafoxanide and Levamisole 6% Suspension as Pilot Production. Iraqi Journal of Industrial Research, 8(1), 73–77. https://doi.org/10.53523/ijoirVol8I1ID42
Section
Pharmaceutical & Food Section