Clotrimazole for Treatment of Fungal Skin Infections Disease
Keywords:
Clotrimazole, Ring worm, Dermatitis
Abstract
The research includes the preparation of a pharmaceutical composition of Clotrimazole at a concentration of 2.5%, which is used to treat bacterial and fungal infections of the skin of field animals, which mainly work on ring worms, eczema (atopic dermatitis) and candidiasis.The initial biological laboratory tests were conducted for the preparation and it was 100% in conformity with the pharmaceutical specification and within the constitutional limits (110-90) % according to the British Pharmacopoeia .The stability was studied at temperatures (40, 30) °C and relative humidity (70, 75) %, respectively, for a period of six months. The prepared composition proved its ability to heal the wound by acting as an anti-oxidant to preserve the tissue from external influences that hinder the healing process and activate the formation of fibroblasts and collagen in the damaged layer and thus the formation of granulation tissue that accelerates healing .The results of the research were enhanced by sending samples to the veterinary department/ veterinary hospital, where it was tested on a cases of skin fungi in the face and legs in poultry, about 24, and the response to treatment was good through the improvement of the condition, and an acceptance certificate was obtained from the veterinary hospital.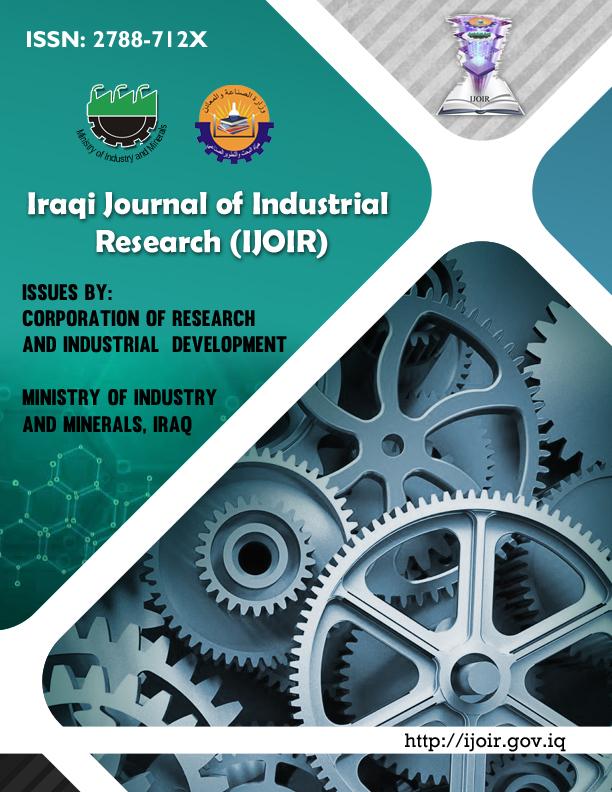 Downloads
How to Cite
Issa, A. J., Muhammed, A. I., Mohamed, M., & Jabar, R. (2023). Clotrimazole for Treatment of Fungal Skin Infections Disease. Iraqi Journal of Industrial Research, 10(1), 131–137. https://doi.org/10.53523/ijoirVol10I1ID328
Section
Pharmaceutical & Food Section
License
Copyright (c) 2023 Ahmed J. Issa, Awatif I. Muhammed, Mahmud Mohamed, Rahim Jabar
This work is licensed under a Creative Commons Attribution 4.0 International License.