Mechanical and Physical Properties of Al2O3-TiAl deposited by Thermal Spraying Method
Keywords:
Thermal spraying flame, Vickers hardness, Stainless steel type 316L, Ceramic building materials
Abstract
In the current article, some physical properties of a system based on alumina (Al2O3) and supported by various weight ratios of TiAl were studied (5, 10, 15, 20, 25wt.%) by means of thermal spraying by flame, where oxygen gas was used at a pressure of 4bar, and acetylene at 0.7 bar. The base used for the coating is stainless steel type 316L, and a primary binder of 80%A1-20%Ni was coated with a thickness of approximately 100µm, while the base coating was 300µm thick, so that the total thickness was 400µm. The heat treatment of the final paint was carried out at a temperature of 1000°C for an hour and a half, after that physical tests were carried out through which the best mixing ratio was obtained, with a constant spraying distance of 16cm, and a constant spraying angle of 90° if found at that. The ideal conditions and after sintering that the best micro hardness is 56kg/mm2, the least porosity is 9.1%, and the highest adhesion strength is 29, while the results of the scanning electron microscope showed that the best mixing ratio is the 25wt.% in which the surface was homogeneous and has a consistent composition. An indication of the improvement of the samples with the continuation of repeated additions of the support material (TiAl).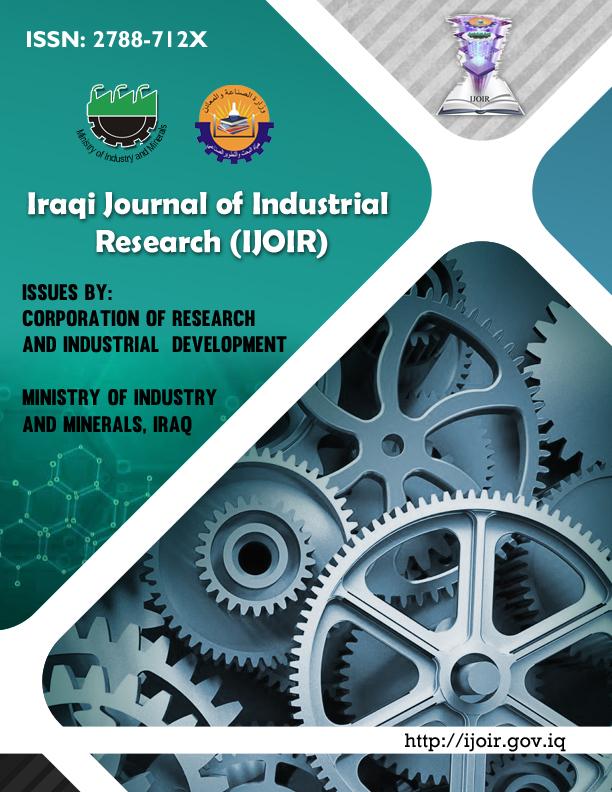 Downloads
How to Cite
Salih, W. A., Darweesh, S. Y., & Aman Allah, S. M. (2023). Mechanical and Physical Properties of Al2O3-TiAl deposited by Thermal Spraying Method. Iraqi Journal of Industrial Research, 10(1), 62–69. https://doi.org/10.53523/ijoirVol10I1ID319
Section
Applied Science Section
License
Copyright (c) 2023 Waleed A. Salih, Salih Y. Darweesh, Sabah M. Aman Allah
This work is licensed under a Creative Commons Attribution 4.0 International License.