Improving the Thermostone Properties by Treating with Some Additives
Keywords:
Thermostone, Polypropylene, Fogging materials
Abstract
Thermostone industry is constantly evolving After its emergence as a distinctive building material, especially in terms of thermal and sound insulation, lightness and the preference for its use in construction, due to the speed of implementation and low costs, its use as reinforced panels was developed and was not limited to block walls only, this material began to appear in some buildings as a material to fill concrete structures and a material for creating partitions, and then it was adopted as a basic building material and it will have an effective role when integrating the industry of open system building systems that can be developed. This research examines ways to enhance specifications and create a thermostone building system that, in terms of function, performance, and construction techniques, both meets the needs of regional architecture and the technical development process as a whole. The research's goal is to increase the requirements of thermostone by introducing additives like polypropylene at a rate ranging from 1 to 5%. The addition of sodium sulfate (Na2SO4) or organic fumigants (phosphine and sulfur) as well as three percentages, where 20% produced the best results. The substitution of a portion of one of its constituent materials with another component, as in the replacement of 2% of sand with fly ash powder after re-grinding it to a fineness of 75-85 micrometers to suit the mixing process and the use of white sand with a purity of up to 95%. The best results were obtained when replacing a powdered glass (the best replacement percentage is 10%). the best formation percentage is 0.12%, and the research regulated the ratios of the original thermostone ingredients, such as aluminum, with decrease and increase to achieve the best outcome.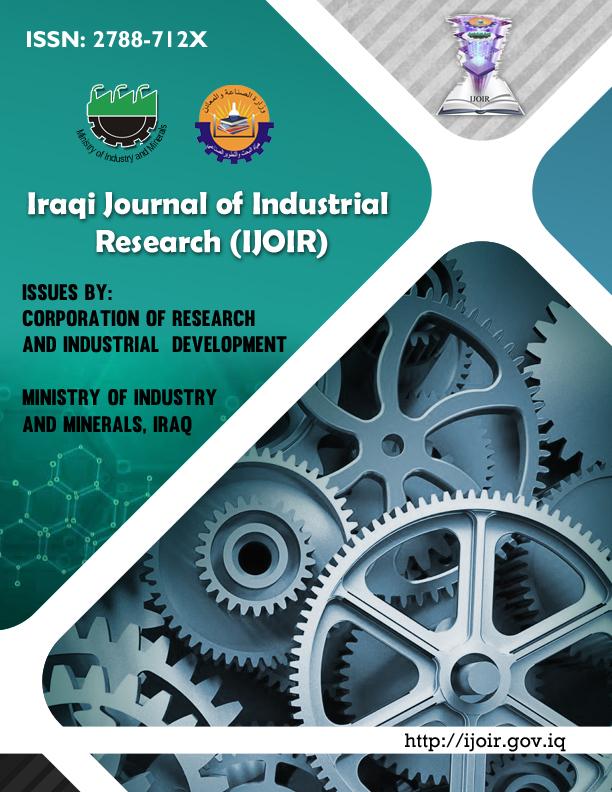 Downloads
How to Cite
Abdullah, S. S., Abdullah, S. A., Abdullah, A. H., Awad, S. ., & Salman, A. (2023). Improving the Thermostone Properties by Treating with Some Additives. Iraqi Journal of Industrial Research, 10(1), 1–14. https://doi.org/10.53523/ijoirVol10I1ID249
Section
Engineering Section
License
Copyright (c) 2023 Sahar Sadoon Abdullah, Shatha Ahmed Abdullah, Abeer Hashem Abdullah, Saad Awad, Ahmed Salman
This work is licensed under a Creative Commons Attribution 4.0 International License.