Formulation of Nystatin 2.4%, Neomycin Sulfate 0.35%, Dexamethasone 0.05% (w/w) Ointment
Keywords:
Nystatin, Neomycin sulfate, Dexamethasone
Abstract
The aim of study is production of new local drug consisting of Nystatin, Neomycin sulfate, Dexamethasone ointment are veterinary medicinal preparations used in the treatment of exogenous fungi and infections in small and large animals that cause by (candida albicans) and affected by gram positive and gram negative bacteria like (Staphylococcus aureus, Escherichia coli, Haemophilus influenza, Klebsiella-Enterobacter species, Neisseria species, and Pseudomonas aeruginosa). Nystatin is considered one of the safe drugs when treating external fungal infections in field animals. Neomycin works by inhibiting protein synthesis in the bacterial cell and thus leads to the killing of bacteria either dexamethasone works to stop infections in the affected area of ​​animals. In order for this product to be both research and applied, many of the initial pharmaceutical compositions were prepared until the final and stable composition was reached in this form. (90-110% permissible limit of activity). This process included several stages of collecting information on the substances included in the formula, active substances and additives, and then preparing the formula according to the specifications. International pharmacology using pharmacopoeia, followed by a study of stability and resistance of the preparation at room temperatures, then sending samples for field examination to the veterinary department and for the lack of cases for other animals where it was used on cases of fungal infections and skin infections in small animals (Cats). The treatment period was 5-10 days, and it brought very good results, according to the field evaluation form attached to the research. Outcomes of study its good and new research and very important to treatment skin infection in small animals.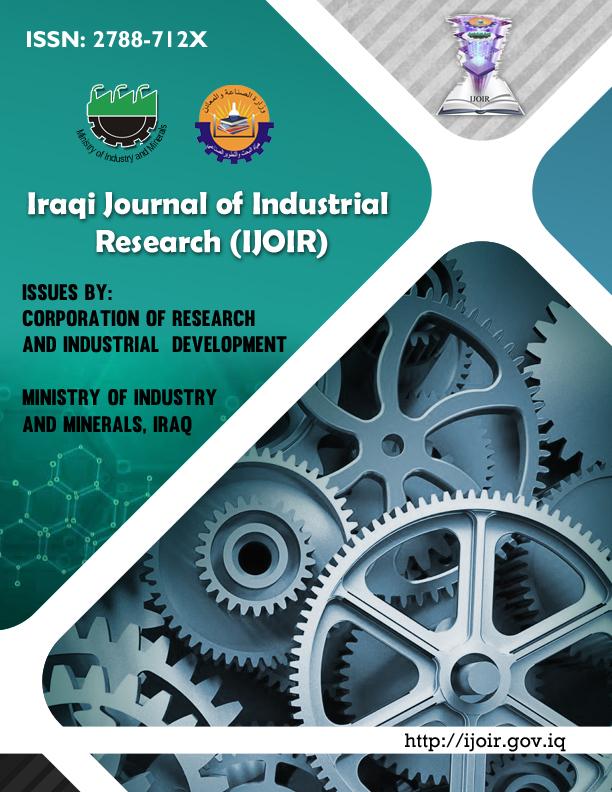 Downloads
How to Cite
Mohammed, M. J., Majid Mahdi, F., & Jassim, H. M. (2023). Formulation of Nystatin 2.4%, Neomycin Sulfate 0.35%, Dexamethasone 0.05% (w/w) Ointment. Iraqi Journal of Industrial Research, 10(1), 115–119. https://doi.org/10.53523/ijoirVol10I1ID193
Section
Pharmaceutical & Food Section
License
Copyright (c) 2023 Mohammed J. Mohammed, Feryal Majid Mahdi, Haneen M. Jassim
This work is licensed under a Creative Commons Attribution 4.0 International License.