Determination of Optimal Elevation of Silicon Bifacial Solar Panel
Keywords:
Bifacial PV panel, Tilt angle, Solar panel elevation
Abstract
In this paper, bifacial PV module was characterized to investigate the optimum height and tilt angle of bifacial solar cells in Baghdad location. The module elevation is a key factor in bifacial PVs because of the effect of self-shading on the amount of diffuse and albedo that can hit the rear side of the panel. This elevation is a function of latitude, daylight time, and season, which is never been determined before in Baghdad location up to our knowledge. Various heights above the ground were used (100, 120, 140, and 160cm), and for each height several tilt angles were taken (0°, 12°, 30°, 49°, and 70°). Data were collected in several days of November, 2020. PV parameters were characterized at each condition. Rated power of the panel showed an increase when elevation increases from 100cm to 120cm then tends to level off at 140cm and 160cm heights. This result suggests that the optimal elevation of a bifacial PV panel in Baghdad city location is 120cm. The results also showed that 49° gives the best photovoltaic performance. This can be elucidated by the seasonal effect. Since the measurements were done in winter, the  optimal tilt angle should be 49° according to Baghdad latitude.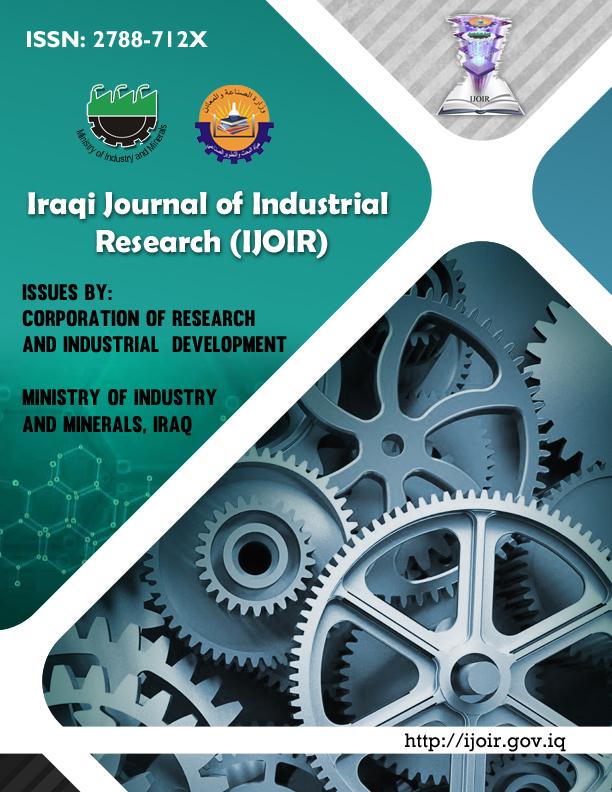 Downloads
How to Cite
Salum, A. H., Abdulrazzaq, O. A., Qasim, A. Y., Ismail, B. H., & Awad, S. M. (2022). Determination of Optimal Elevation of Silicon Bifacial Solar Panel. Iraqi Journal of Industrial Research, 9(1), 49–56. https://doi.org/10.53523/ijoirVol9I1ID147
Section
Engineering Section